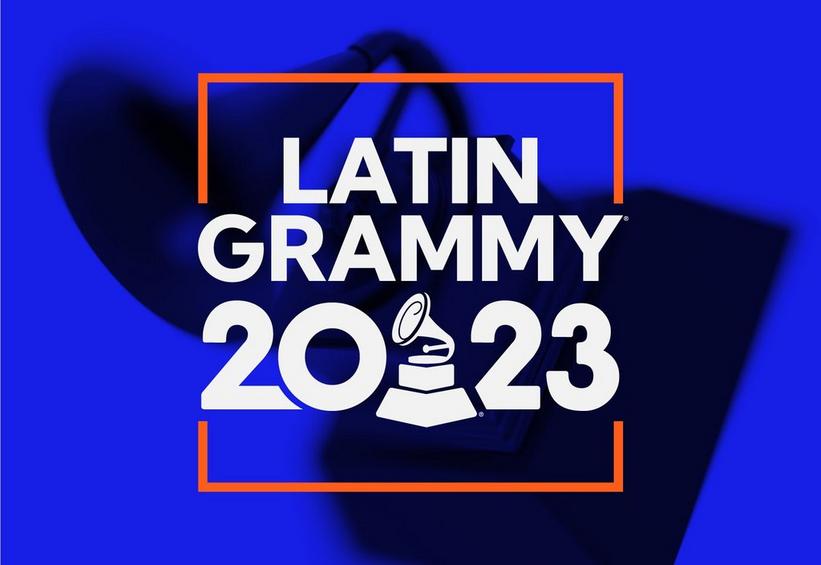 News
TelevisaUnivision and The Latin Recording Academy® unveil Official Sponsors for the 24th Annual Latin Grammy Awards®
Latin GRAMMYs
/
Nov 14, 2023 - 03:00 PM
More Than 15 Brands Gather to Celebrate The Biggest Night in Latin Music® Airing on Univision, UniMás, and Galavisión on Thursday, November 16 at 8 p.m. ET/PT
MIAMI (NOVEMBER 14, 2023) – TelevisaUnivision, the world's leading Spanish-language media and content company, and The Latin Recording Academy® today announced the complete lineup of sponsors for the 24th Annual Latin GRAMMY Awards® uniting to celebrate The Biggest Night in Latin Music®. This year's extensive group of partners enlisted by The Latin Recording Academy include Andalucía, Bulova, El Corte Inglés, Frontera, Fundador, Iberia, INFINITI, iryo, Lanjarón, Mastercard, Sevilla, Uber, Viñas Familia Gil, Walmart and YSL, as well as first time TelevisaUnivision sponsors Ally Financial, Lionsgate, Shark Beauty and Ulta Beauty and returning sponsors INFINITI and Walmart. The Latin GRAMMY Awards will air on Univision, UniMás, and Galavisión on Thursday, November 16, at 8 p.m. ET/PT (7 p.m. CT).
"We are so excited to welcome this year's sponsors to the Latin GRAMMYs, bringing engaging, exciting and unique activations to our audience," said John Kozack, Executive Vice President of Multimedia Sales at TelevisaUnivision. "With Latin music holding the attention of millions around the world, what better stage than The Biggest Night in Latin Music for our partners to build meaningful and impactful connections with the Hispanic community."
"The response from marketers to this year's historic Latin GRAMMYs has been phenomenal. We are thrilled to partner with leading and emblematic brands to celebrate the biggest week and The Biggest Night in Latin Music, "said Enrique Perez, Head of Partnerships and Client Solutions at The Latin Recording Academy. "It's exciting to see how all of our partners are activating their Latin GRAMMY sponsorship in innovative ways to connect with consumers and Latin music fans in Spain, the U.S. and Latin America."
Official sponsors for the 24th Annual Latin GRAMMY Awards include:
Ally Financial joins the Latin GRAMMYs as an official digital sponsor to present Siempre tu Aliado, a social-first series that showcases rising Latinos in the music industry who are celebrating richness found in being de aqui y de allá. The three-part series tells the story of Valentina García, aka DJ VryWvy, a bilingual and bicultural self-taught DJ making waves in her community with a little help from a great ally.
Bulova is the official timepiece and jewelry partner of the Annual Latin GRAMMY Awards. Now in its eighth year of partnership, the brand is the official sponsor of the Nominations Reception, Person of the Year Gala and the 24th Annual Latin GRAMMY Awards. Bulova is partnering with The Latin Recording Academy to gift all first-time Latin GRAMMY winner's special edition watches, personalized with engraving, to commemorate the milestone – an annual gifting initiative that started in 2019. Bulova is also a proud sponsor of Primeras Veces, the Best New Artist Digital Series, which features a special interview and performance by 2023 Best New Artist Nominees and a special look at their Latin GRAMMY Edition Bulova watch.
The Ministry of Tourism, Culture and Sport of the Regional Government of Andalucia, with co-financing from European funds, joins as institutional presenting partner, kicking off a three-year partnership with The Latin Recording Academy. The inaugural year of this partnership includes Latin GRAMMY Sessions: Flamenco, Latin GRAMMY Sessions: Urbano, Latin GRAMMY in the Schools and during Latin GRAMMY week a presenting sponsorship of the Nominee Reception, Leading Ladies of Entertainment, Person of the Year Gala and Premiere as well as the official sponsor of Best New Artist Showcase, Special Awards and the 24th Annual Latin GRAMMY Awards® Official Party.
El Corte Inglés is the official retail sponsor of the 24th Annual Latin GRAMMY Awards in Spain, in addition to sponsoring the Nominee Reception and Person of the Year Award, and the presenting sponsor of Leading Ladies of Entertainment. From October 6 to November 16, 2023 El Corte Inglés launched a traveling exhibition in various cities throughout Spain including Malaga, Madrid, Barcelona and Sevilla, where iconic items can be seen in their display windows including the renowned Latin GRAMMY gramophone and memorabilia from previous Latin GRAMMY winners. Additionally, during this time, they have also launched pop-up corners in ten of their locations (cities include Madrid, Valencia, Barcelona, Canarias, Málaga and Sevilla) featuring limited edition merchandise through the end of November.
Frontera Wines returns for the fourth consecutive year as the official wine sponsor of the Latin GRAMMY Awards and will be offering a series of special promotions available at various points of sale across the U.S.
Fundador comes on board as the first official Spanish brandy sponsor, providing and serving brandy and whiskey across all Latin GRAMMY week events. The brand serves as official sponsor of the Nominee Reception, Person of the Year Gala, Official Latin GRAMMY Party, and the 24th Annual Latin GRAMMY Awards.
Iberia is the official airline sponsor of the 24th Annual Latin GRAMMY Awards. During Latin GRAMMY Week, the Spanish airline is providing flights to members of The Latin Recording Academy and offering event attendees a special discount code on routes that connect the Americas with the Andalusian capital. Furthermore, in the Premium Lounge Velázquez de Iberia at Madrid-Barajas International Airport, travelers who journey through Iberia's VIP Lounge can check out a photo gallery featuring past Latin GRAMMY winners. Iberia will serve as the Official Sponsor of the Nominee Reception, Person of the Year, and the 24th Annual Latin GRAMMY Awards as well as presenting sponsor of the Premiere Ceremony. The brand will also be present in the talent gift lounge.
INFINITI returns for the second consecutive year as an official digital sponsor in the automotive category. Viewers will get the opportunity to follow the story of Latin GRAMMY nominated singer/songwriter Debi Nova through a custom social docu-series highlighting the hard work and dedication that has gotten her to where she is today.
iryo is the official train sponsor of the 24th Annual Latin GRAMMY Awards. The first Spanish high speed train operator is offering guests traveling to Latin GRAMMY Week a special discount code. Iryo will serve as official sponsors of the Nominee Reception, Person of The Year and the 24th Annual Latin GRAMMY Awards as well as presenting Sponsor of Premiere Ceremony.
Lanjarón is the official bottled water sponsor of the 24th Annual Latin GRAMMY Awards in Spain. To celebrate the Latin GRAMMYs, the mineral water brand from Andalucía has created a limited edition of bottles for the week's most select events. Lanjarón will also be present on the red carpet and will be serving signature cocktails made with sparkling water to all artists and VIP guests at the Official Celebration. To celebrate Andalucía's extraordinary origins, it is inviting the duo Mëstiza DJ, who will put on a very special performance for all guests. Lanjarón celebrates its origins in Andalucía and also works hard to preserve it. That's why it will be collecting and recycling plastic bottles at events throughout the week as part of its sustainability program and commitment.
Lionsgate becomes a first-time official sponsor at this year's Latin GRAMMYs with a 360 campaign for the promotion of the studio's highly anticipated upcoming movie The Hunger Games: The Ballad of Songbirds & Snakes. Latin music fans will virtually travel to Sevilla with creator Mariangela to sing one of the new film's centerpiece songs, "The Hanging Tree" in the streets of Sevilla, Ole style! In addition, the creator will also show viewers how she gets ready for the Latin GRAMMYs as she finds herself on a quest to find the perfect Hunger Games-inspired dress for the red carpet, which will be revealed live on social and on linear TV during the Noche de Estrellas pre-show.
For its seventh consecutive year as a global sponsor, Mastercard returns as the official payment sponsor for the 24th Annual Latin GRAMMY Awards and sponsor of Nominations Reception, Person of the Year and the Official Celebration. For the second year in a row, Mastercard is presenting sponsor of the Best New Artist Showcase, after having Best New Artist tour stops in Mexico and Brazil. The BNA Showcase will feature performances from all 2023 Best New Artist Award nominees reinforcing Mastercard's commitment to emerging artists. Mastercard will also bring back for the second year in a row a one-of-a-kind Fellowship Program with The Latin Recording Academy where Latin GRAMMY nominated artists will benefit from a financial opportunity to attend the Annual Latin GRAMMY Awards and enjoy a VIP Mastercard Hospitality experience, while documenting their journey for Latin music fans and aspiring musicians to enjoy across social media. Artists will also participate in the first edition of Mastercard's Artists Accelerator Program for Latin America which extends support to selected talent, providing tools that serve to grow their music careers such as Web3, Diseño de Imagen, Emprendimiento Musical, among others.
Ayuntamiento de Sevilla is the host city and institutional sponsor for the 24th Annual Latin GRAMMY Awards and Latin GRAMMY Week events. The city will provide access to historic landmarks during Latin GRAMMY Week events, creating a one-of-a-kind setting from events held throughout the week with venues including the Real Alcazar, Centro Cultural Magallanes, Casa Pilatos, and Palacio de Congresos y Exposiciones (FIBES), the site for the 2023 Person of the Year event and the 24th Annual Latin GRAMMY Awards.
For the first time ever, Shark Beauty™ joins the Latin GRAMMYs as an official digital sponsor in the United States and Gifting Lounge partner. Together, TelevisaUnivision and Shark Beauty™ will empower Latinas to lead the next chapter in beauty with their "Looks Icónicos at the Latin GRAMMYs." Shark Beauty™ will have a Hair Glam Station at the Latin GRAMMYs Gifting Lounge where guests will have their hair professionally styled using the Shark FlexStyle® and receive this amazing hair tool as a gift. Then on the big night, audiences will join Karla de La Torre's journey to "Get Ready," with the help of Shark FlexStyle® and the all-new Shark® SmoothStyle™ and be part of her glamorous final look reveal on the Latin GRAMMYs red carpet.
Uber will serve as the official mobility sponsor for the 24th Annual Latin GRAMMYs. Uber will be transporting artists and VIP guests to events and red carpets in a luxury fleet, in addition to the participating talent for the BNA Showcase and 2023 Person of the Year Gala. Attendees will have access to a special promo code for discounted rides in one of Uber's Latin GRAMMY-branded vehicles that have already hit the streets of Sevilla. In addition, Uber will launch a talent campaign where a branded Hummer will surprise lucky riders throughout Sevilla with the opportunity to participate in a carpool karaoke with a special guest artist for the chance to win tickets to the 24th Annual Latin GRAMMY Awards. Uber serves as the official sponsor of Nominee Reception, Best New Artist Showcase, 2023 Person of the Year, and the 24th Annual Latin GRAMMY Awards.
Ulta Beauty joins as an official digital sponsor of the 24th Annual Latin GRAMMY Awards for the first time in the United States. With a focus on the glamorous moments of the night, Ulta Beauty is connecting with social fans by showcasing celeb-worthy beauty tricks and tips inspired by trends as seen exclusively on the Latin GRAMMY red carpet.
Viñas Familia Gil joins as the first official Spanish wine sponsor in Spain and Latin America for the 24th Annual Latin GRAMMY Awards. With 11 family bodegas, Juan Gil, Rosario Vera, Shaya, Tridente, Atalaya, Morca, Ateca, Can Blau, El Nido, Lagar da Condesa, and LLicorella Vins will serve wines at all Latin GRAMMY Week events as well as sponsor the Talent Gift Lounge and Leading Ladies of Entertainment.
For the 14th consecutive year, Walmart – the longest running sponsor of the Latin GRAMMY Awards, will team up with TelevisaUnivision and The Latin Recording Academy to kick off the holiday celebrations at the 24th Annual Latin GRAMMY awards. Amplifying Walmart's "Welcome to Your Walmart" messaging, the campaign positions Walmart as the solution to outsmarting the holiday hustle to do more of what you love. Through custom content, including an original Spanish-language jingle, top Latin artist and talent, consumers will have the chance to add products directly to their Walmart carts through shoppable content across social, ViX streaming, and linear platforms.
YSL is the official make-up and fragrance sponsor, providing full glam for artists attending sponsored events, in addition to providing retouching stations backstage during the 24th Annual Latin GRAMMY Awards. YSL will collaborate with Uber to provide customers with sample fragrances during their rides, and host a contest for their customers for the opportunity to win two backstage day passes to the Latin GRAMMY Awards. YSL is also the official sponsor of Leading Ladies in Entertainment, Best New Artist Showcase and Person of the Year Gala.
As the leading Spanish-language broadcast network in the United States, Univision has been home to the Latin GRAMMYs for over a decade. To learn more about Univision, visit univision.com.
For more information on the 24th Annual Latin GRAMMY Awards, visit the official Latin Recording Academy site at LatinGRAMMY.com as well as its official home on Facebook (LatinGRAMMYs), Twitter (@LatinGRAMMYs) and Instagram (@LatinGRAMMYs). Please see #LatinGRAMMY for all content across social media platforms.
ABOUT TELEVISAUNIVISION
TelevisaUnivision is the world's leading Spanish-language media company. Powered by the largest library of owned Spanish-language content and a prolific production capability, TelevisaUnivision is the top producer of original content in Spanish across news, sports and entertainment verticals. This original content powers all of TelevisaUnivision's platforms, which include market-leading broadcast networks Univision, Las Estrellas, Canal 5 and UniMás, and a portfolio of 38 cable networks, which include TUDN, Galavisión, Distrito Comedia and TL Novelas. The company also operates the leading Mexican movie studio, Videocine, and owns and operates the largest Spanish-language audio platform in the U.S. across 35 terrestrial stations and the Uforia digital platform. TelevisaUnivision is also the owner of ViX, the largest Spanish-language streaming platform in the world. For more information, please visit televisaunivision.com.
ABOUT THE LATIN RECORDING ACADEMY
The Latin Recording Academy® is an international nonprofit dedicated to nurturing, celebrating, honoring and elevating Latin music and its creators. Established as the global authority on Latin music, the membership-based organization composed of music professionals produces the annual Latin GRAMMY Awards, The Biggest Night in Latin Music®, which honors excellence in the recording arts and sciences, in addition to providing educational and outreach programs for the music community through its Latin GRAMMY Cultural Foundation®. For more information, please visit LatinGRAMMY.com.
MEDIA CONTACTS
TelevisaUnivision
Anna Negrón, Director of Corporate Communications: anegron@univision.net
Laura Paez, Senior Manager, Communications PR and Content Publicity: Lpaez@televisaunivision.com
The Latin Recording Academy
Nathalie Alberto, Communications Director, The Latin Recording Academy: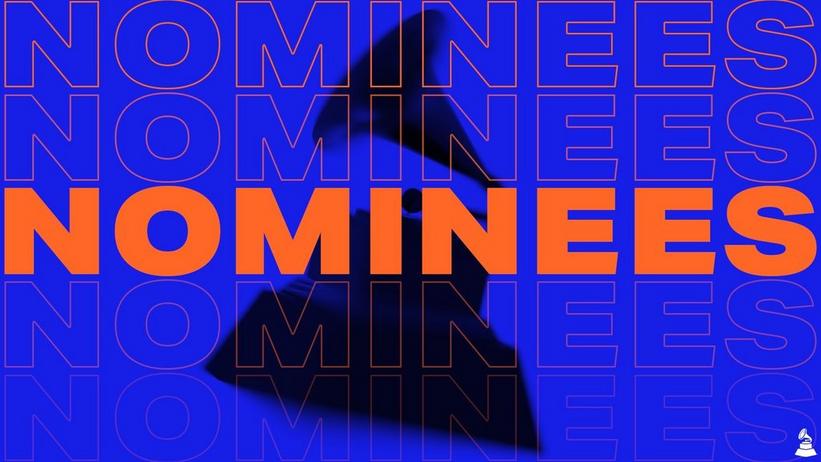 News
Learn about the nominees for Song of the Year of the 24th Latin GRAMMY® Award
Latin GRAMMYs
/
Nov 12, 2023 - 07:00 AM
SONG OF THE YEAR
"Acróstico"
Kevyn Mauricio Cruz Moreno, L.E.X.V.Z, Luis Fernando Ochoa & Shakira, songwriters (Shakira)
"Acróstico" is a heartfelt love letter from Colombian pop queen Shakira to her young sons Milan and Sasha in the wake of her split with their father Gerard Piqué. It's a piano-based power pop ballad featuring her kids' sweet vocals, with vulnerable lyrics describing the strength their love gives her. Shakira co-wrote the song with a gold-star Colombian team: Kevyn Mauricio Cruz Moreno and L.E.X.V.Z, of La Crème collective, and long-time collaborator Luis Fernando Ochoa, with whom she first worked in 1995 on the iconic record Pies Descalzos. Shakira set a record as the first woman to have three nominations in the Song Of The Year category and has seven total nods this year. (Ana Monroy Yglesias)
"Amigos"
Pablo Alborán & Maria Becerra, songwriters (Pablo Alborán featuring Maria Becerra)
Pablo Alborán showed a different side to his pop artistry with "Amigos." The Spanish singer/songwriter teamed with Argentine star Maria Becerra for the standout song from his La Cu4rta Hoja album, which celebrates the power of friendship. Flamenco influences from Alborán's home country collide with the reggaeton beats that soundtrack most of Becerra's past hits. While most Urbano-infused songs these days can feature a full team of songwriters, the magic of "Amigos'' solely relies on the lyrics of Alborán and Becerra, who recommend a fun night out with friends as a remedy for life's dark moments. (Lucas Villa)
"De Todas Las Flores"
Natalia Lafourcade, songwriter (Natalia Lafourcade)
"De Todas Las Flores," the title-track off Natalia Lafourcade's first album of entirely new material since 2015's Latin GRAMMY winning Hasta La Raiz, was written in 2018 during a painful breakup. Lafourcade, one of Mexico's leading songstresses, shared on social media that initially the relationship was filled "with passion and fireworks, then deteriorated into agony and self-destruction." Against the backdrop of a breezy bossa nova groove, lush bolero harmonization, and ruminating piano lines, "De Todas Las Flores" is steeped in nostalgia and melancholy one moment just as it organically re-emerges around themes of rebirth and renewal the next. Straddling the dualities of heartache and hope comes naturally to Lafourcade, whose vocal dexterity and range — from warm, jazz-infused undertones to soaring soprano flights — imprint the song with a cinematic quality that seems suspended between mourning the past and embracing the present. (Lissette Corsa)
"Ella Baila Sola"
Pedro Julián Tovar Oceguera, songwriter (Eslabon Armado, Peso Pluma)
On the heels of the global success of "El Belicón," the song that catapulted the Sinaloa native Peso Pluma, "Ella Baila Sola" bursts onto the scene, a corrido tumbado penned by the singer/songwriter Pedro Julián Tovar Oceguera, lead vocalist of the band Eslabon Armado. "Ella Baila Sola" quickly positioned itself as first among firsts. With nearly 1 billion streams, it was Spotify's most-streamed song of the summer globally, and the first regional Mexican song to reach the Top 10 on the Billboard Hot 100. "Ella Baila Sola" has undoubtedly made the regional Mexican genre an essential part of the robust growth of Latin music in 2023. (Néstor Díaz de Villegas)
"NASA"
Édgar Barrera, Camilo & Alejandro Sanz, songwriters (Camilo & Alejandro Sanz)
The songwriter, composer and producer Édgar Barrera once again propels us to the edge of his musical cosmos with "NASA", a theme not often found in pop songs, that presents the man asking for forgiveness when he realizes the betrayal he suspected is non-existent. With a sweet and tortured plea, Barrera brings the sensibility of his listeners to the point of tenderness when they hear the beat of the arpeggio in the rhythmic ballad: "I'm sorry for thinking things that aren't/Before you, my heart was turned to shit/I don't want our future destroyed by my past…". "NASA" is yet another of the thousands of ways that this great composer, along with the talents of Camilo and Alejandro Sanz, takes us into his universe, hanging on every verse he composes. (Ana Santiago)
"Ojos Marrones"
Luis Jiménez, Lasso & Augustín Zubillaga, songwriters (Lasso)
"Ojos Marrones" is perhaps the catchiest ode to brown-eyed girls since Van Morrison sang their praises back in the '60s. Since it first went viral on TikTok in the summer of 2022, the song has taken Venezuelan singer/songwriter Lasso on a whirlwind of fame. But beyond its infectious chorus and vocal charisma, there's a universal quality about the song's message: even a perfect date doesn't compare to a flawed soulmate. As Lasso confessed in an interview recently, "The fact that you're trying to forget an \[ex\] by dating someone new, but there are times that you can't forget them — I feel that there's something very human about \[that\]." And really, is there anything more human than listening to your heart above everything else? (Andrew Casillas)
"Shakira: Bzrp Music Sessions, Vol. 53"
Santiago Alvarado, Bizarrap, Kevyn Mauricio Cruz Moreno, Shakira & ZECCA, songwriters (Bizarrap featuring Shakira)
In the electropop track "Shakira: Bzrp Music Sessions, Vol. 53," the songwriters' explicit and unapologetic storytelling marks a significant departure from the usual veiled references in breakup songs. The 11-time Latin GRAMMY winner provides intimate details of her highly publicized breakup with Spanish soccer star Gerard Piqué, leaving no room for ambiguity by naming names and addressing personal drama head-on. With lines like "Women don't cry anymore, women cash in", the self-proclaimed "She Wolf" pens a new manifesto of female empowerment, challenging the prevalent double standards imposed on women in the music industry. "…Vol. 53"'s directness and willingness to confront tabloid-fueled gossip set it apart, making it a fearless and compelling exploration of love and loss in the public eye. (Isabela Raygoza)
"Si Tú Me Quieres"
Fonseca, Yadam González & Yoel Henríquez, songwriters (Fonseca & Juan Luis Guerra)
Yadam González and Fonseca, who together with Omar Alfanno won Best Tropical Song at the 17th Annual Latin GRAMMY Awards in 2016, partner this time with Yoel Henríquez on the song "Si Tú Me Quieres," a fusion of tropical styles that brings together Fonseca's vallenato and Juan Luis Guerra's bachata in a surprising mix that exceeds the sum of its parts. Dominican popular music and urban pop are skillfully harmonized in a piece tailored for the stellar twosome. With this single, the team of musicians and composers offer a new generation of fans the opportunity to consider the artistic legacy of Juan Luis Guerra, a maestro who has contributed decisively to expanding the frontiers of Latin American music. (Néstor Díaz de Villegas)
"Tqg"
Kevyn Maurico Cruz Moreno, Karol G, Ovy On The Drums & Shakira, songwriters (Karol G featuring Shakira)
Karol G teams up with Shakira on the explosive track from the former's Mañana Será Bonito album to create "Tqg," a girl power anthem from two of Colombia's biggest pop artists. Having both gone through public breakups, Karol G and Shakira channel their emotions into a global kiss-o! chant. Along with their frequent collaborator Kevyn Mauricio Cruz Moreno, and Karol G's producer, Ovy On The Drums, the two women write about success and thriving as the best revenge against an ex. "You forgot I'm doing my thing and that La Bichota was too good for you," Karol G sings, while Shakira adds gasoline to the ex-bonfire with, "You left and I got triple M/Hotter, stronger, leveled-up." (Lucas Villa)
"Un X100to"
Bad Bunny, Édgar Barrera, Marco Daniel Borrero & Andrés Jael Correa Ríos, songwriters (Grupo Frontera featuring Bad Bunny)
With a mere 1 percent of phone battery remaining, Bad Bunny and Grupo Frontera embark on a poignant journey of yearning and remorse in "Un X100to." Penned by Bad Bunny, Édgar Barrera, Marco Daniel Borrero (aka MAG) and Andrés Jael Correa Ríos, the protagonists grapple with the aftermath of a breakup and utilize their dwindling battery to express regret and nostalgia. This irresistible Cumbia-Tejano fusion sees the Puerto Rican exploring further into the realm of Mexican music, while the Texan band's signature borderland swag ascends to new heights. "Un X100to" not only showcases the enduring power of love (while juxtaposing the short-lived battery life of a cell phone) but also underscores Bad Bunny's versatility and Frontera's position as trailblazers of the rustic genre. (Isabela Raygoza)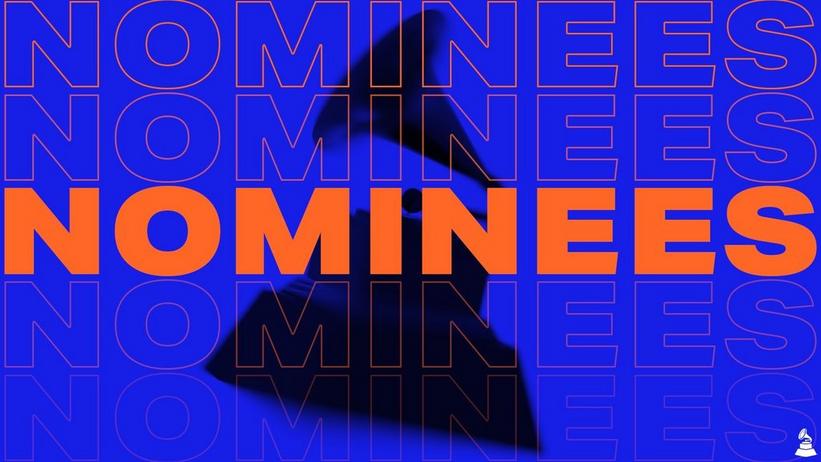 News
Learn about the nominees for Album of the Year of the 24th Latin GRAMMY® Award
Latin GRAMMYs
/
Nov 12, 2023 - 07:00 AM
ALBUM OF THE YEAR
La Cu4rta Hoja
Pablo Alborán
In a marked departure from the brooding love songs that precipitated Pablo Alborán's ascent, in La Cua4rta Hoja, his sixth studio album, the Spaniard delivers mostly feel-good bops and pop ballads that seem to confirm that he is living his best life. The 24-time Latin GRAMMY and three-time GRAMMY nominee broadens his flamenco pop palette, incorporating Mexican regional music and Latin urban, while exploring themes that celebrate his journey of self-discovery, unconditional friends and the power of love. Alborán benefits from several genre-spanning collaborations — reggaeton y flamenco on "Amigos," with María Becerra, Mexican regional music with Carin León on "Viaje a Ningún Lado," and hybrid ballads like "Ave de Paso," with fellow Spanish songstress Ana Mena. Undoubtedly, La Cua4rta Hoja's sonic bright spots brim with post-pandemic optimism. (Lissette Corsa)
A Ciegas
Paula Arenas
Paula Arenas' sophomore album A Ciegas is a heartfelt proclamation to living life to the fullest and a beautiful showcase of her powerhouse voice. She dedicated it to her husband and young son, calling it music that she hopes inspires listeners to keep fighting for their dreams. "It's an invitation for you to find yourself again, to remember who you are and to be loyal to yourself, to your love," Arenas said in an interview. Amidst the vocal-driven ballads, the middle of the album o!ers a tempo shift: Best Pop Song-nominated "Déjame Llorarte" is a duet with Jesús Navarro of Reik about longing for a love that never was, "Árboles" is an upbeat synth-pop anthem, and "Puro Sentimiento" is a groovy, honey-drenched love song with fellow Colombian Manuel Medrano. (Ana Monroy Yglesias)
De Adentro Pa Afuera
Camilo
Camilo is pushing the limits of Latin pop with his third studio album De Adentro Pa Afuera. Across 11 tracks, the Colombian singer/songwriter explores and expands the sounds of various genres. Camilo crafts a reggaeton heartbreak anthem "Bebiendo Sola," featuring Puerto Rican rapper Myke Towers. In the racy "Ambulancia," Camilo embraces elements of bachata music with Cuban pop star Camila Cabello. He continues to display his enthusiasm for regional Mexican music in the banda-infused song "Alaska" alongside Grupo Firme. Camilo also teams up with Spanish icon Alejandro Sanz for the dreamy duet "NASA." The record wraps up masterfully with "Índigo", a duet with Evaluna Montaner dedicated to their first-born daughter. (Lucas Villa)
Décimo Cuarto
Andrés Cepeda
Décimo Cuarto is an album with a romantic flair in which the Colombian troubadour Andrés Cepeda delivers themes that range from sentiments of unbridled passion to disappointment and heartache. The record had the technical support of a team of renowned hitmakers — like Andrés Torres, Mauricio Rengifo, George Noriega and Gio Fernández — and incorporates with equal ease romantic ballads and the bambuco, so the reflective tone does not prevent the body from swinging to the dembow of "Le Viene Bien," featuring vocalist Greeicy Rendón. The single "Lo Que Se Va," in collaboration with Mexican songstress Ximena Sariñana, matched this LP's rapid climb in the charts, and the multitalented Cepeda acts as composer, producer and instrumentalist throughout. (Néstor Díaz de Villegas)
Vida Cotidiana
Juanes
Vida Cotidiana reflects, as Juanes has said, a "return home." But this time, the 11 tracks are enriched by fresh harmonies, poetry and singing techniques Juanes has not previously employed. With 24 Latin GRAMMYs under his belt, the Colombian singer/songwriter analyzes life's daily ups and downs with loved ones and in his country. "Canción Desaparecida" o!ers in its lyrics, harmony and arrangement a level of visceral pain for the all-too-common violence in his home country. Juanes' electric guitar makes a resurgence, though mixed with acoustic as well as strings, adding heft to his message. "Cecilia," is about the love between two people on which Juanes pairs with the great Juan Luis Guerra, and together they offer much more than the sum of two great voices and styles. (Ana Santiago)
Mañana Será Bonito
Karol G
After becoming one of pop music's most reliable hitmakers during the last decade, Mañana Será Bonito is the sound of her ascension to global superstardom. Focusing inward for inspiration, the Colombian singer/songwriter has produced an album exuding the cleverness and charm that have been staples of her career thus far. True to its title, everything about Mañana Será Bonito, from the cover art to its opening interpolation of Bobby McFerrin's "Don't Worry Be Happy," conveys positivity and warmth. And while the album is packed with renowned guest spots from the likes of Shakira, Romeo Santos and Carla Morrison, this undoubtedly remains the Karol G show: cool and adventurous but with enough bite to always keep the listener on their toes. (Andrew Casillas)
De Todas Las Flores
Natalia Lafourcade
Natalia Lafourcade's De Todas Las Flores is a profound musical journey that unfolds like a sequence of life's moments. Recorded live on analog tape, her 10th studio album marks her return to original material since 2015's Latin GRAMMY winning Hasta La Raíz. From the classical strings of "Vine Solita" to the jazzy playfulness of the title track and the poetic prowess displayed on "El Lugar Correcto" — about letting go of the past and finding fulfillment in the now — each song is a revelation. "Muerte" is a triumphant anthem of overcoming existential anxieties, while the tender lullaby "Que Te Vaya Bonito Nicolas" provides a soothing conclusion. Co-produced by Lafourcade and Adán Jodorowsky, the Mexican singer/songwriter's latest release is a sophisticated tapestry of vulnerability, femininity, nature, mysticism and love. (Isabela Raygoza)
Play
Ricky Martin
Play comes two years after Pausa, the EP that won Best Pop Vocal Album at the 21st Annual Latin GRAMMY Awards. Ricky Martin, an emblematic figure of the urban repertoire, a balladist with an ear tuned to "street poetry," moves with ease between bomba and worldbeat. Play is the sequel to Pausa, which was released during the pandemic, and serves as a perfect complement to the raw energy of its predecessor. There are tracks on Play with strong autobiographical content such as "Reina de Corazones" and "Otra Noche en L.A.," written in collaboration with Colombian songwriter Kevyn Cruz Moreno. The latest record from the Puerto Rican icon vibrates with a mix of playful fantasies and bitter truths, unveiling an artist who alternates between showing off and concealing himself in another of his masterstrokes. (Néstor Díaz de Villegas)
EADDA9223
Fito Páez
On EADDA9223, celebrated Argentinian rocker Fito Páez revisits his iconic 1992 album El Amor Después Del Amor. With this new musical production, the 11-time Latin GRAMMY and one-time GRAMMY winner radically reimagines the classic tracks with a diverse and star-studded group of collaborators including Nathy Peluso, Elvis Costello, Mon Laferte and Ángela Aguilar. "Sasha, Sissi y el Círculo de Baba" becomes a sultry bolero enhanced by Mon Laferte's piercing voice, "La Balada de Donna Helena" goes punk with fiery bars from WOS and CA7RIEL, and "Detrás del Muro de los Lamentos" is transformed into a powerful flamenco/tango with Spanish flamenco greats Estrella Morente and Antonio Carmona. (Ana Monroy Yglesias)
Escalona Nunca Se Había Grabado Así
Carlos Vives
On Carlos Vives' heartfelt homage to the legendary Colombian composer Rafael Escalona, the vallenato revivalist breathes new life into Escalona's classics. Comprising 13 tracks, the album journeys through the soul of the Caribbean coast, combining vallenato rhythms with a dash of pop-rock sensibility. "La Historia" stands out as a melancholic gem, and "El Carro Ford" takes listeners on a nostalgic ride through the Colombian countryside. Song title aside, "Mala Suerte" is a joyful celebration of life, with accordion riffs courtesy of Egidio Cuadrado; and "Contestación A La Brasilera" is a touching tribute to Vives' father that bridges past and present. The Santa Marta native both successfully reimagines the brilliant work of the late composer and preserves the beauty of his own musical heritage reinvented for a new era. (Isabela Raygoza)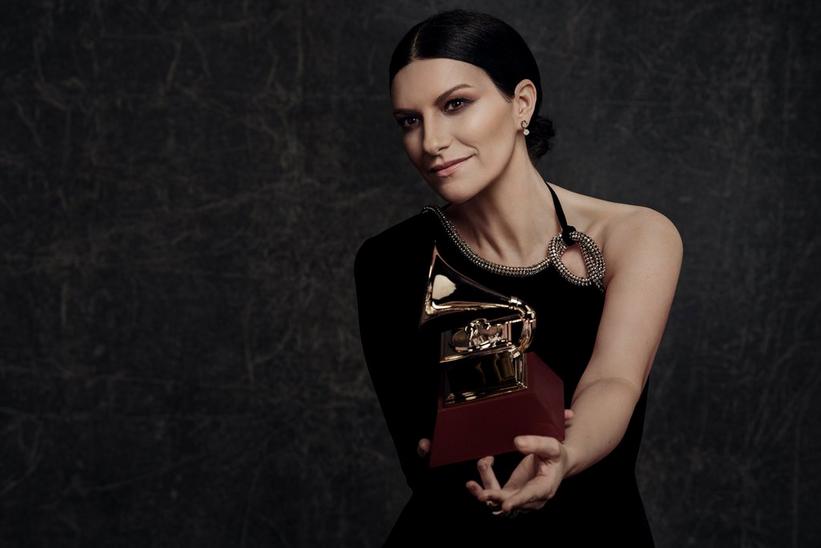 News
"The first thing that came to mind was whether it was even possible, because I wasn't born in Spain or Latin America" - Laura Pausini, Person of the Year by The Latin Recording Academy
Latin GRAMMYs
/
Nov 12, 2023 - 07:00 AM
2023 Person of the Year by The Latin Recording Academy
Laura Pausini
By Cata Balzano
With more than 30 years as a singer, songwriter and producer, Laura Pausini is a pop music icon. Her career has made her a citizen of the world, crossing borders with hits in Italian, Spanish and English. And thanks to her charisma and unmistakable voice, she has won over audiences globally, especially in Latin America, where she has become the bestselling non-Hispanic female artist. Her music — known for captivating romantic and melancholy ballads — has served to entertain with relatable messages of love, love lost, joy, union and peace. The mark Pausini has left on Latin music and the success she has enjoyed in the industry have made her work an inspiration. Ever since her career took off back on Feb. 27, 1993, at the Sanremo Festival in Italy, where she performed "La soledad" — an iconic song that took her to multiple stages around the world — Pausini has sold more than 75 million albums, winning four Latin GRAMMYs, one GRAMMY and one Golden Globe. She also received an Oscar nomination for "Io sì (Seen)," the song she wrote with Diane Warren for the Netflix film La vita davanti a sé (The Life Ahead).
Beyond her ever-growing professional achievements, Pausini, 49, is also a mom, and she stands out for her commitment to humanitarian causes. She has channeled her goodwill and fame to support disadvantaged groups, including combating domestic violence and her consistent service to the LGBTQIA+ community. Her active participation in numerous fundraising events makes her a star who uses the power of her position to lift voices and help those who need it the most. With her dedication to her music and on behalf of vulnerable groups, Pausini can now celebrate her three-decade career and being named the 2023 Latin Recording Academy Person of the Year, the third woman to be recognized by The Latin Academy.
This has been a fantastic year for you. What came to mind when you were told that you would be the 2023 Latin Recording Academy Person of the Year?
I must admit that I cried tears of emotion, full of happiness and pride. The first thing that came to mind was whether it was even possible, because I wasn't born in Spain or Latin America, and I never thought it would be possible for an Italian to receive the recognition. When they told me I had been adopted by the Latinos, those words really affected me because I've always thought that. Since 1994, when I started traveling around Spain, Mexico and throughout Latin America, the connection I developed and have today with the entire Latin world is as if I actually had been born there.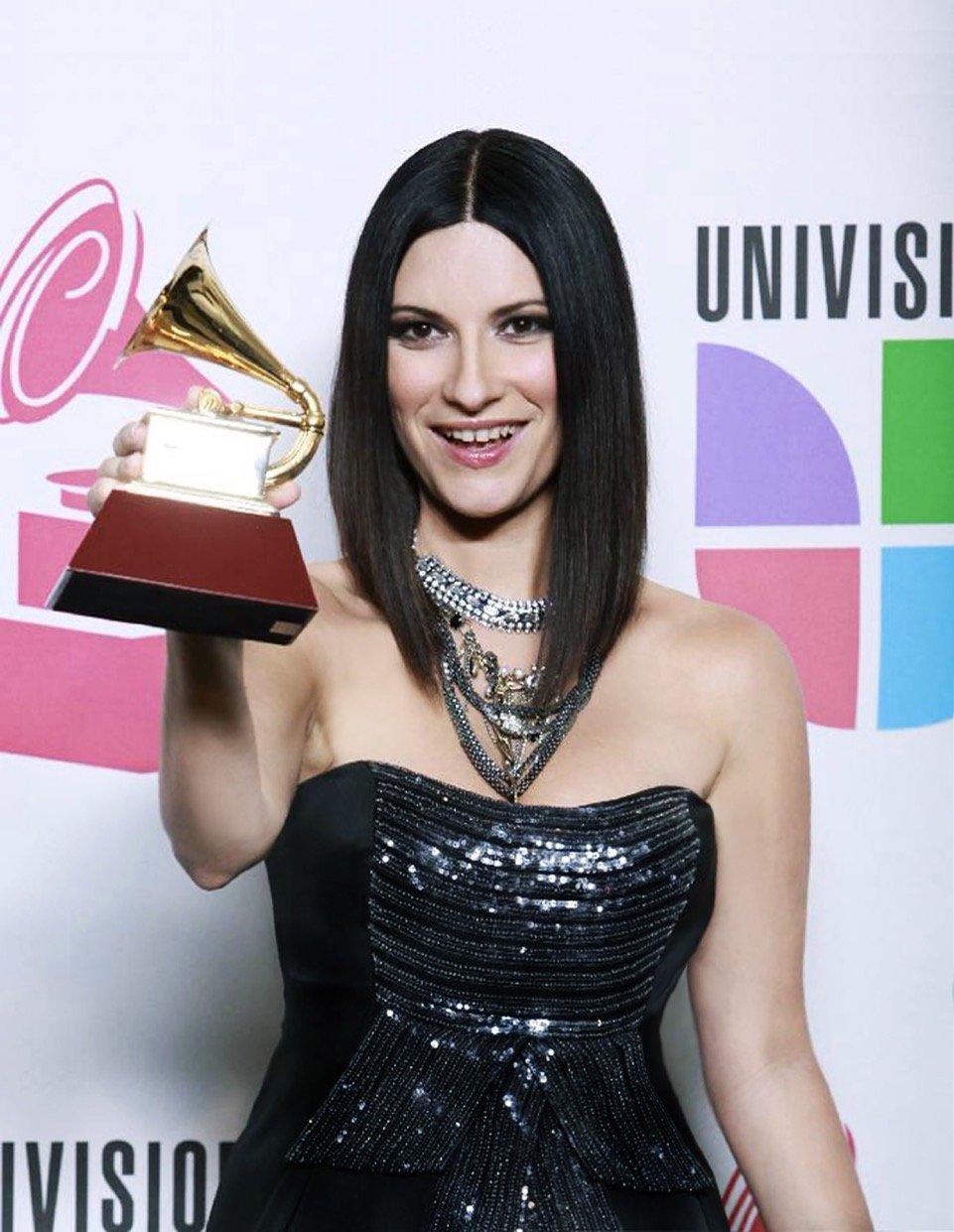 You are the first Italian and also the third woman in the history of The Latin Academy to receive this award. What does that mean to you?
Today, the image of the woman and its meaning are an important issue across all media. When I started my career in 1993, with all the promotion that I was doing elsewhere in Europe, there weren't many women who were also promoting their work. I remember that I often ran into Celine Dion on TV shows, but it was mostly men. So when they named me Person of the Year, I looked up the list of all previous honorees and said "Wow, I'm the third woman?" It's beautiful, and a great source of pride. I hope that means there will be many more women, especially because in recent decades a lot of interesting women artists have come to prominence, singer/songwriters I admire greatly and that maybe we can honor someday.
The last time we spoke, you told me that your childhood dream was to sing in a piano bar, and now look at your career development versus that dream.
I believe in God and in destiny, and I think he has chosen people in the world and given them a mission. Sometimes I'm not sure I'm doing my mission well, because you shouldn't validate yourself that way, based only on prizes and awards, but rather by giving importance to the impact you have with other people. I may have been the biggest dreamer in my hometown. I have always had a lot of dreams, and music was the biggest one, but it was the most difficult one, and I don't know why \[achieving it\] happened. That's why I think that after 30 years \[of work\], I don't feel that I've reached any particular goal. I don't want to have reached all my goals in a 30-year career and feel that my life is over. I think I have built some things, but I'm also very curious to see what else is coming down the road.
Let's talk about the song that changed your whole life and career: "La soledad." What comes to mind when you think of the Laura from back then, who had no clue about what her life was going to become?
I see a lot of things that are similar about me \[today\] that I also had back then, such as stubbornness and determination. But I remember the naïveté. I never imagined all this would happen to me. I remember that naïveté and innocence with nostalgia, because sometimes not knowing anything in music allows you to be completely authentic, and back then, what people saw of me was undoubtedly a hundred percent the true version of who I was as a person. Like everyone in the world when they grow up, I've had to get tougher. I have made a shield. I love being a fighter. I wish the shield weren't necessary, but sometimes I need it. Even so, I'm still the same person. The thing is, at 18, I was still a child.
Another key moment for you came in 1994, the year you realized what incredible potential you had as an artist in the Spanish-language music industry after your self-titled album hit No. 1 in Spain.
My first trip to Spain … I remember very well that it was the president of Warner himself who made me record the album. He told me, "Let's see if the people who watch you on TV hear your voice and the song "La soledad" and like it." When I got there, people already knew me, and it was strange for me to see that. I don't think that could happen now because of the internet, but back then it wasn't easy to know if the people who listened to my music in Europe and in Italian actually recognized my face. I had no idea \[that it could happen at all\], much less in Spain or Latin America. It was incredible for me from the first day, and I felt like I was at home. In Spain and Latin America, I feel like an adopted daughter, and when I don't visit for a long time, I feel an emptiness, like something is lacking.
I saw you on Instagram at a Coldplay concert with your daughter Paola, and it was very emotional. What artists and musicians had an impact on you when you were little?
Obviously, Latin music has always been present at every moment of my life. Gloria Estefan was my biggest influence, and so I'm also excited to be named Person of the Year and join her as one of the women who have been recognized. I think it was thanks to her that I started singing in Spanish. And when I was a teenager, I think I had a Luis Miguel poster. He had sung in Italian, and I was excited. My father bought me some of his albums in Spanish; I learned a lot of words from them. Miguel Bosé, too. Miguel was named Person of the Year in 2013, and I was thrilled, because I was part of the group of artists who sang for him that night.
You have always been very conscious of the struggles of marginalized people and groups, such as the LGBTQIA+ community, and you have used your voice to help make them heard over the years. What feeds your passion for helping people?
I've said before that when I write the words to my songs, they're not just dedicated to heterosexual people. When you talk about love, you talk about your own experiences and about what you love, but songs don't have flags. When I began my career, the media found it strange that back then the girl from "La soledad" — so timid, so tender — would be talking about that. And yes, some people started saying that it was going too far, but I didn't care. I want to protect and defend. I'm not the least bit afraid to be a fighter and to speak out, and I also teach that to my daughter. They are human rights and they should be the same for everyone, because we are human beings and we all have to have the same rights. As a child I learned a lot about protection, I learned that we need to protect each other, take care of each other. That's why I get involved frequently and always try to see and confirm that what I'm doing is something that gets results. I stay very involved in the helping process, and it's not just about giving money but also seeing that it's really making a change.
You also shared fragments of your life in an Amazon documentary film, Un placer conocerte, but what would you like the world to know about Laura Pausini, beyond all these professional achievements?
I enjoyed doing it because it's as if I had lived what I thought my life was going to be if the success at Sanremo hadn't happened, which was working in a piano bar. The docuseries shows and tells bits about me and what I would have done if I hadn't become famous. Actually, I don't remember what my life was like without fame, and I feel that I'm more deserving of this luck that I've had if I continue to be transparent and share realities about my life. What I would like a lot more is for people who have known me through my music to know and say that, throughout my life, I have been sincere and transparent, and have never disrespected \[my followers\].
The Person of the Year ceremony includes a tribute concert. Is there anyone in particular you would like to see singing your songs?
The first person I'm going to mention is my brother Alejandro Sanz. I think I need to celebrate with him. He needs to sit down \[with me\] and raise a glass. I owe him a lot, and I love him a lot. I would love for Shakira, Vanesa Martín, Kany García to sing. I love Mon Laferte, Luis Fonsi. I would like to see Olivia Rodrigo and, of course, Ricky Martin. Ricky was the first famous person I met on my first trip to Latin America, and we used to talk all the time.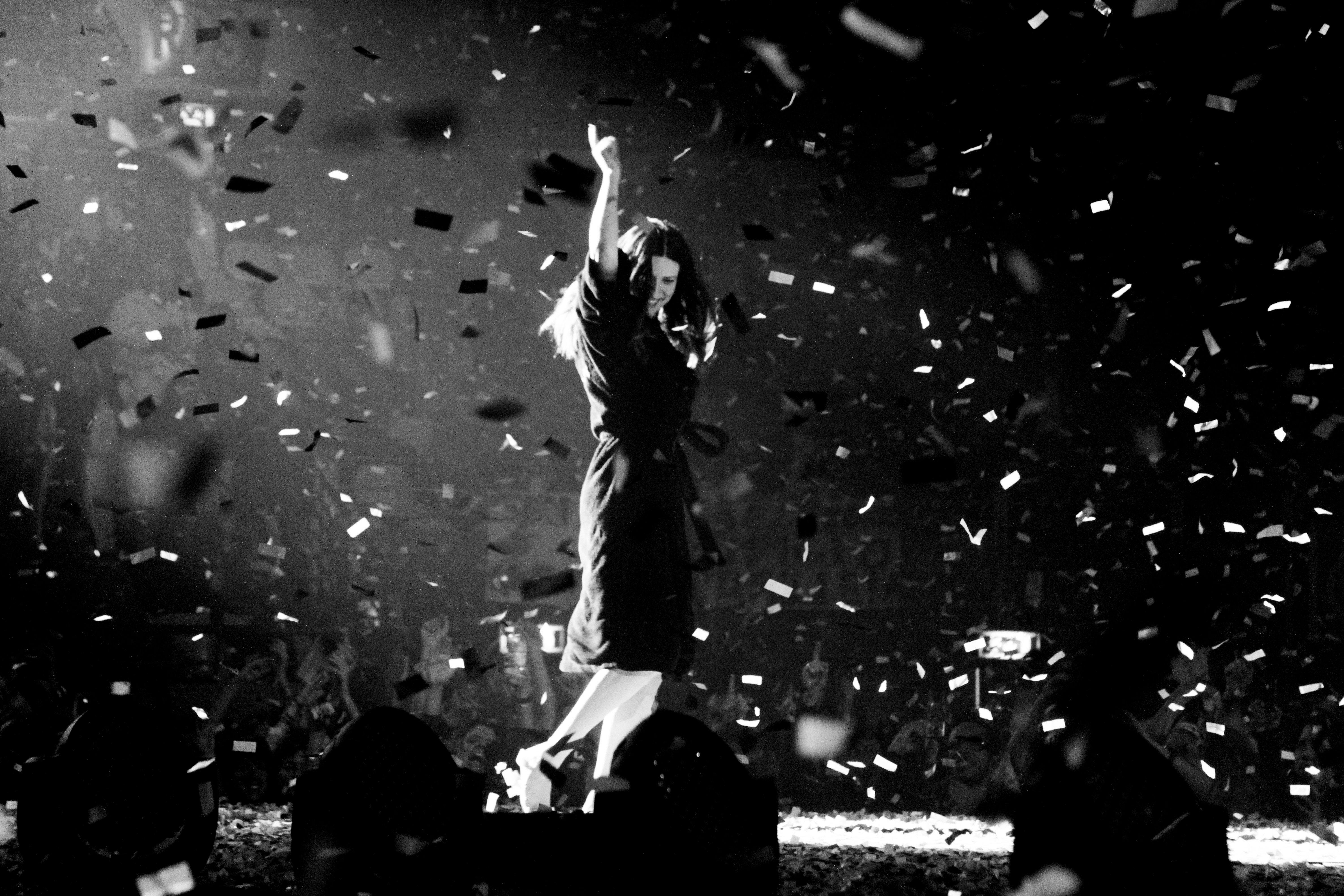 You've started a new phase in your career, and you've just launched your 13th studio album, Almas Paralelas. What stories does Laura Pausini want to tell now?
You've used the right word: "stories." It is about that. It's the first time I've worked so many years on a single project. Normally I'm very instinctive, and this time, with everything I've experienced, I felt I had a bigger responsibility. I see that the world goes on, life goes on, and I say, "But, I mean, I've experienced so much! And what can I do to not feel so small facing what's coming now? After being named Person of the Year, I'm asking myself: "Do I deserve it?" I always ask myself if I deserve it, and what I can do to deserve it. In 30 years, I have made so many songs, but I haven't changed who I am. Ultimately, my roots are the same. My tree definitely has more branches now, with lots of leaves, but new leaves continue sprouting from the roots. That means they're strong, and that over the course of this adventure, they weren't wrong.